[Abstract]
A company in Paris, France, developed a gadget called Cosmo Connected for the majority of motorcycle owners. Just put it on your helmet, then any original ordinary helmet will become a smart helmet, always for you. The safety is escorted.
[Black Technology] Just one step, let your motorcycle helmet become smart immediately!
We live in an era where everything is becoming more and more intelligent. In order to ensure the safety of riding, adding smart elements to the design of motorcycles has become a trend and trend. There are also many manufacturers that have introduced motorcycle smart helmets to maximize the safety of riding. Generally speaking, the price of this kind of smart products is very high, and only excitement is lamentable.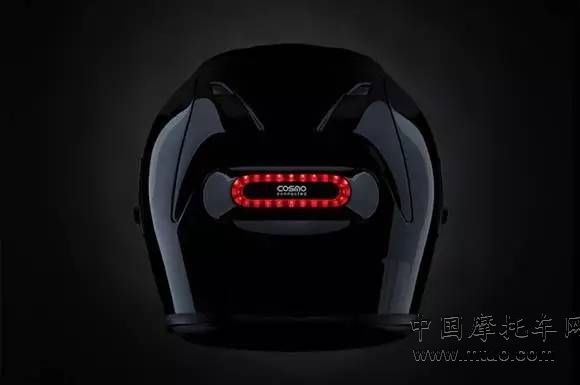 It would be great if you could turn your ordinary helmet into intelligence! It's not just that you think so. A French company in Paris also thought about it. They developed a gadget called Cosmo Connected for the majority of motorcycle owners. Just put it on your helmet, then any original helmet is second. Change your smart helmet and always escort your safety.

If you are in a bad weather, traffic jams (this motorcycle should not be bothered) or unfortunately encountered a traffic accident, or even a normal slowdown or brake, Cosmo will flash red to remind the latter The driver pays attention to slowing down and avoiding the impact of the brakes.
In addition, Cosmo can of course transfer information to and from the phone. As long as you enter your personal medical information into the app in advance, in the event of an accident, Cosmo can notify your relatives and friends as soon as possible, and even help you call emergency personnel. Cosmo can store up to 3 emergency contacts at the same time, and if you have an accident, it can notify them via SMS or email.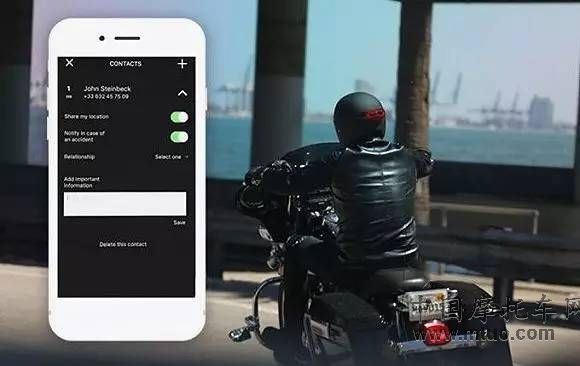 If you fall, Cosmo can also detect it and immediately alert the app via Bluetooth low power, then alert the nearby roadside assistance platform;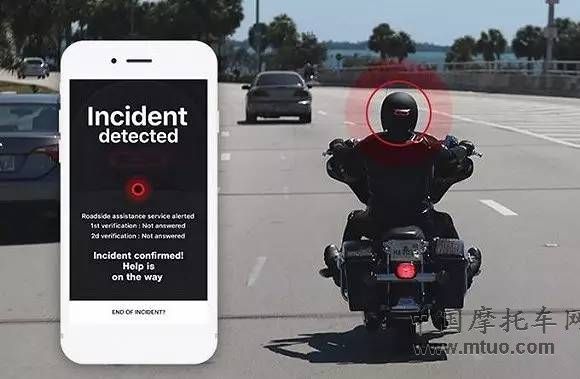 Even if you lose consciousness, Cosmo will help you call rescuers and send GPS coordinates and medical information in three minutes, so that you can get help or treatment in the fastest time.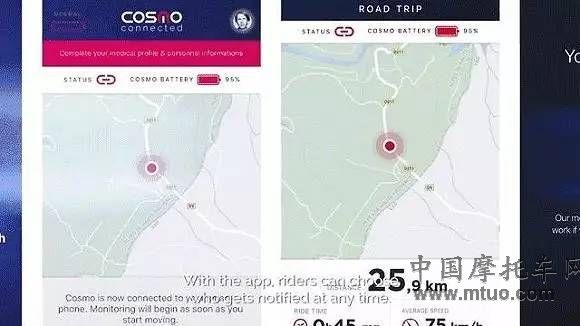 The Cosmo is equipped with a 900mAh micro-USB rechargeable battery that guarantees continuous use for 5-8 hours and standby time of 5-7 days. Although Cosmo can't be immersed in water, it has weather protection. You can use it safely in any weather. All plastic modules are sealed, and even the micro-USB charging port is covered by rubber sheets. Cosmo has bright black, bright white, satin black, matte black, silver and carbon colors for 6 colors. No matter what color helmet, Cosmo has the confidence to match it!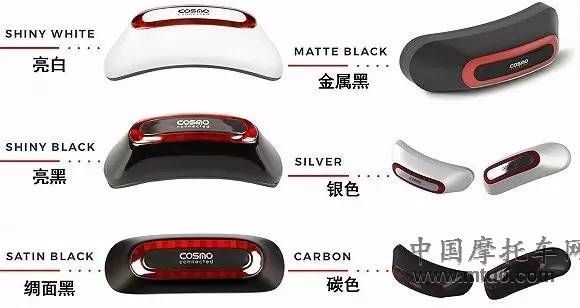 It's easy to attach Cosmo to your helmet! The Cosmo consists of only two simple widgets, the main body and the magnetic base.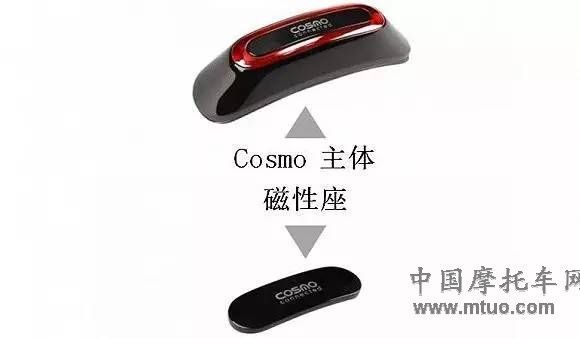 The magnetic seat and the double-sided tape are one piece. Just put the double-sided tape on the back of the helmet, wait for 8 hours to let it solidify, then put the Cosmo body on it and you're done. It's as simple as having a smart helmet.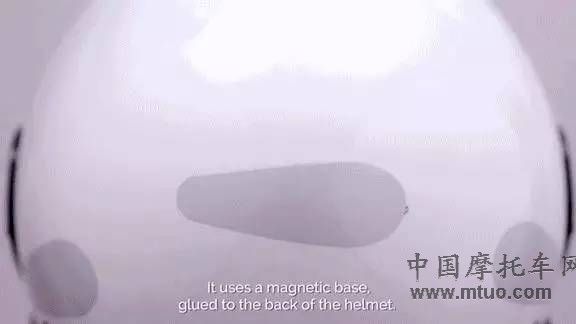 More than a few thousand or even tens of thousands of smart helmets, spend a few hundred to put a Cosmo on your helmet, so that the original ordinary helmet seconds become smart, the key time can save life, is not very handsome!
Edger rolls
Description: Also called as Vertical Rolls, the center line of the rolls vertically to the horizontal line, used for descaling and edging.( section mill, H beam mill, angel steel mill, channel steel mill, deformed bar mill or rebar mill)
Material: Adamite, alloy adamite, alloy cast steel, alloy cast iron or as per the customer`s requirement.
Barrel Diameter: 1500mm maximum
Unit weight: 25mt/pc
Type: Single rolls, double pouring cast rolls.
Casting: Static casting, centrifugal casting.
Heat treatment: annealing, normalizing, quenching, and tempering.
Edger Rolls,Shaped Mill Edger Rolls,Section Mill Vertical Rolls,Alloy Cast Iron Edger Rolls
Shijiazhuang BeiKeDeRui Metallurgical Science & Technology Co.,Ltd , https://www.bkdrtech.com