 According to China Drying Network News, in recent years, Fujian Province has generally adopted local rules, introduced review rules, adopted more targeted measures, and promoted the establishment of standardization standards for hazardous chemicals companies in an orderly manner. Among them, Sanming City has established a leading group for the construction of hazardous chemicals safety standardization work to mobilize and deploy this work; Ganzhou City has formulated simple standards, simplified working procedures, and implemented "one to one" tracking services; Quanzhou City in Jinjiang and Nan'an Each of them created 1-2 companies as demonstrations, organized other hazardous chemicals companies to visit and study, and accelerated the progress of standardization; Longyan City promoted the establishment of standardized construction of several more standard hazardous chemicals companies to promote compliance of other enterprises; Xiamen City hazardous chemicals The production and storage enterprises have all reached the standard, and the rate of compliance of hazardous chemicals wholesale and retail companies reached 89%. Ningde City issued a notice of safety standardization review work and a notification of the safety standardization work of small-scale dangerous management (retail) companies, which has effectively promoted dangerousization. The establishment of standards for the company's business operations.
According to the timeline requirements for the full compliance and end of November-December of this year before the end of October this year, countdown work schedules, work plan development, hurry up, and promote the establishment of hazardous chemicals company safety standardization standards, to ensure that the end of this year to achieve the province's dangerous Product companies fully meet the standards. "This is the 2012 Fujian Provincial Conference on Hazardous Chemicals Safety Supervision. The deputy director of Fujian Provincial Work Safety Supervision Bureau, Min Songsong, put forward clear requirements for the safety standardization work of hazardous chemicals companies across the province.
In carrying out the establishment of standards for safe production of hazardous chemicals companies, the Safety Supervision Bureau of Fujian Province also focused on fostering typical enterprises for safety production standardization. They used Fujian United Petroleum & Chemical Co., Ltd. and Sanshu Paint Co., Ltd. as a first-level demonstration enterprise, and submitted it to the State Administration of Work Safety for training. At the same time, the State Administration of Work Safety requires that all cities and districts also determine that 1 or 2 companies are to be cultivated as the second-level compliance demonstration enterprises of the Provincial Work Safety Supervision Bureau; promote the overall establishment of standards for petrochemical parks; Quanzhou, Fuzhou and Cangzhou The districts and cities should put the promotion of the standardization of safety production standards in the three petrochemical parks of Quangang, Jiangyin, and Gulei into important agendas respectively, and take effective measures to gradually promote them.
RFJA33 Air Jet Terry Loom succeed the technology of RFJA series air jet looms, is a model of High Speed Air Jet terry looms with the design concept of high speed. lower consumption and wide weaving range.
1) High speed.
2) Wide weave ability.
3) Easy operating.
4) Reliable quality.
5) Perfect environmental protection.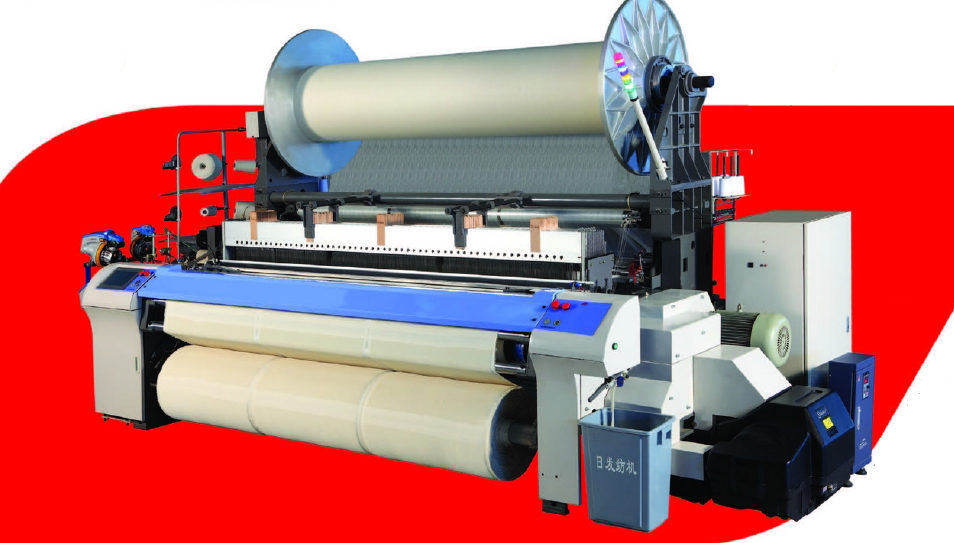 Air Jet Terry Loom
Air Jet Terry Loom,Towel Shuttle Loom,Loom Machine,Terry Towel Rapier Loom
RIFA TEXTILE MACHINERY CO.,LTD , http://www.rifatex.com