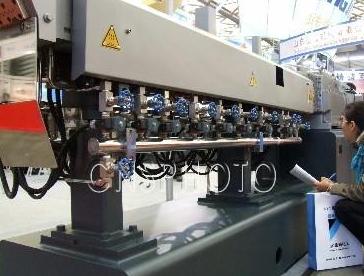 Over the years, China's machine tool industry has experienced sunshine, wind and rain, and twists and turns. The situation can be described as pleasant, but in general there is still progress!

The situation in 2013 starts with a few figures: The main business income of the machinery industry is about 20.4 trillion yuan, while the machine tool industry is only about 450 billion yuan, accounting for about 2.2% of the main business income of the machinery industry. Strictly speaking, this ratio is It hasn't changed much in years. Therefore, from this perspective, there is no major change in the overall scale of China's machine tool industry, that is, our contribution rate to the machinery industry has not changed. Simply reflecting the past and current status of the machine tool industry from the total amount cannot accurately measure the progress and deficiencies of the industry. Therefore, I think that the crux of the machine tool industry that has been desired for so many years should be re-analyzed from other perspectives. This is the three points I want to talk about:

First of all, what does China's CNC machine tool production change from high speed to low speed? In 2013, the output of CNC machine tools was compared with 8 years ago. In 2013, the output of our CNC machine tools reached 200,000 units, and in 2008 it was 139,700 units. In 2005, only With 58.5 thousand units, this development is very rapid. Structurally speaking, the economic type accounted for 85% in 2005, and the economic type accounted for only 20% in 2013. 10 years ago, our goal was to achieve mid-range growth. Now our goal is high-end, and the changes in our goals show that we have reached a big step. This should not be questioned.

It is difficult and important for China's reforms to enter deepwater areas. The next step of the CNC machine is to enter the high-end area, which is equally difficult and important. It is inevitable that the changes in the market and the speed of our capacity growth are out of sync. In the past few years, the growth of capacity mainly relied on technological upgrading relying on equipment renewal. It is now mainly relying on innovation to rely on the accumulation of talents. This is a relatively long-term process in the progress of China's machine tool industry. Great challenges and opportunities.

The second point I would like to talk about is what is the main progress of China's machine tool industry? We all know that the machine tool industry is not a mass-produced industry, but an industry that achieves its scale and level with multiple varieties and small batches. More than a decade ago, China National Machine Tool Corporation had to issue a series of varieties and production companies each year. It is now difficult to come out again. The reason is that there are too many varieties. According to incomplete statistics, there were 125,000 varieties in 2005 and now there are 4.5. Millions of varieties. The characteristics of personalization, specialization, and specialization have become increasingly prominent. In the past, it was called "private customization." In the past, it was called a complete set of turnkey projects. Now it can be called a special design, a whole life process service.

Therefore, from the point of view of progress in the machine tool industry, the innovation and adaptability development of key enterprises has made considerable progress. Many aspects of our company have never done or dared to do development and how to do it better and meet the needs of users. Hierarchical needs.

The third point I would like to talk about is the market development of China's machine tool industry. In the past two years, the downstream market of the machine tool industry has constantly adjusted and changed. However, there are many misunderstandings in the development of CNC machine tools in the market. In terms of the automobile industry, we generally think that we have made little progress in these years and we should actually say that we are in the car. There has been little progress, and there have been many developments in other commercial vehicles and key components for automobiles. In the primary market, we made little progress. In the secondary market, we accounted for a major part. Therefore, we need to pay attention to the industry and the enterprise in two aspects: First, the market segmentation, where we must strive for absolute advantage, and second, market development. If it is difficult, we must first do a good job of entering the market. First, we must have product reliability, and we must make great efforts to raise the MTBF; services must be consistent, and pre-sales, sales, after-sales, and long-term follow-up services; To have stability, management should be standardized. The third is to open up new fields. Many of the equipment used in the industries related to people's lives are blind spots or weak points. Strong enterprises must vigorously develop. Another thing I would like to talk about is: Foreign companies abroad have also made great progress in China these years. They have made great efforts in developing innovative service users and serving the community as well as domestic-funded enterprises. They have received all kinds of attention and praise. We sincerely hope that we can further strengthen cooperation and common development.
5 ton Diesel Forklift is heavy duty and internal combustion counterbalance forklift, two engines Chaochai 6102 and ISUZU 6BG1 are both optional. It can be used indoors and outdoors, containers and other places.
Standard Equipment Info:
ISUZU 6BG1 engine from Japan
Transmission Hydraulic
Lifting Height 2 Stage 3Meter
Fork length1.22 meter
6 Pneumatic tires
Reverse alarm sound and light
Power steering
Hydraulic assisted break system
Manual hand break
Higher equipment is optional
Package: Nude package by container
Delivery Term: One month
Payment Term: T/T L/C
Transportation: By sea transportation container
Warranty: 12 months from B/L date or 2000 working hours, whichever comes first.
Certificate: CE, ISO9001, SGS COC, CO GHOST...
Advantages:
1. Advanced accessories. Core parts such as engine are imported or domestic famous brands, key accessories such as frame, mast are homemade, so they can improve the reliability of the machine.
2. Excellent drive system. With a hydraulic/ mechanical drive system, front axle drive and rear axle steering, the machine has excellent travel and traction capabilities.
3. The ergonomically design. Forklifts with FOP function and adjustable seat provides operators with a safe and comfortable work environment.
4. Shock absorption system. The forklifts` canopy is equipped with a shock absorption system and the control device, canopy, operator seat are installed in the canopy. The shock absorption system is used in rear axle, which can greatly reduce overall machine vibrations and provide the operator with a comfortable work environment.
Shantui products including diesel forklift, Electric Forklift, heavy duty forklift, Gasoline Forklift, container forklift, Side Loader , Pallet Truck , Construction Machinery including shantui bulldozer, Wheel Loader , crawler excavator, road roller, generator set, motor grader, truck crane, construction machinery parts, Shantui Parts , Cummins engine parts, komatsu parts, and other machinery parts.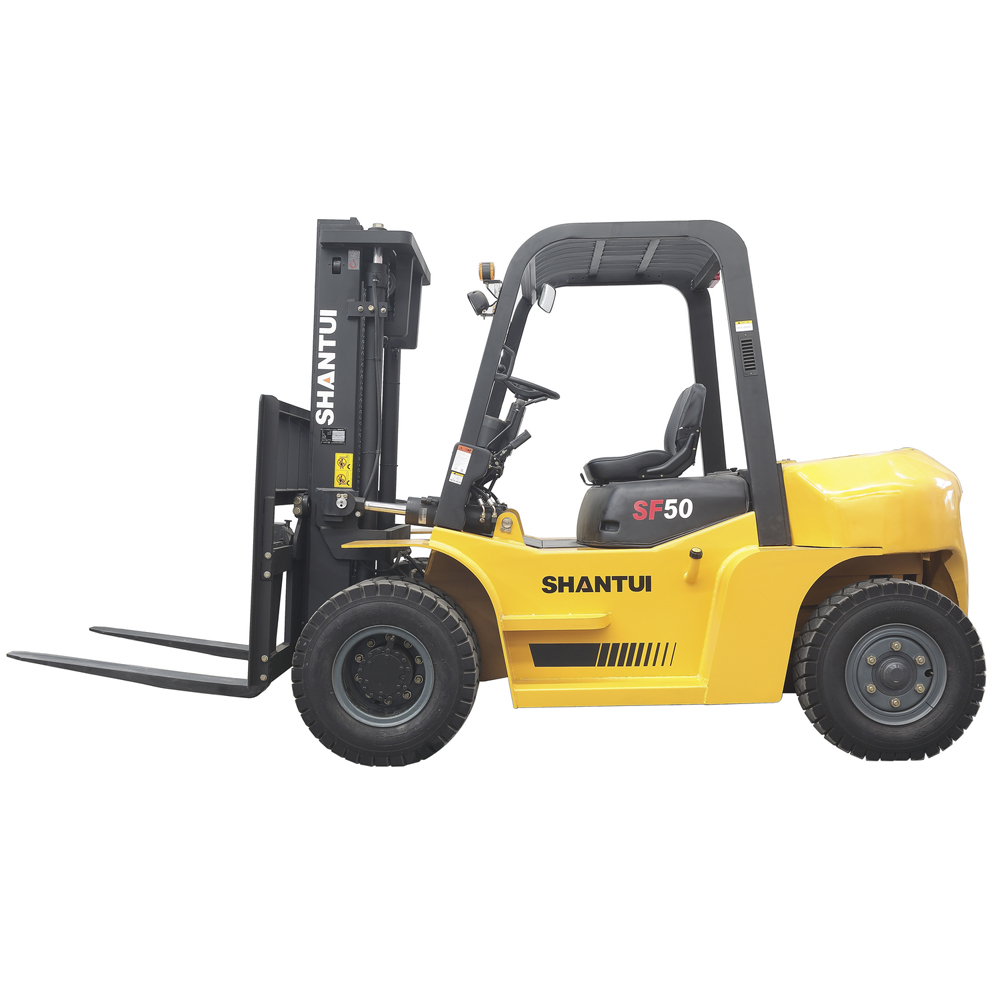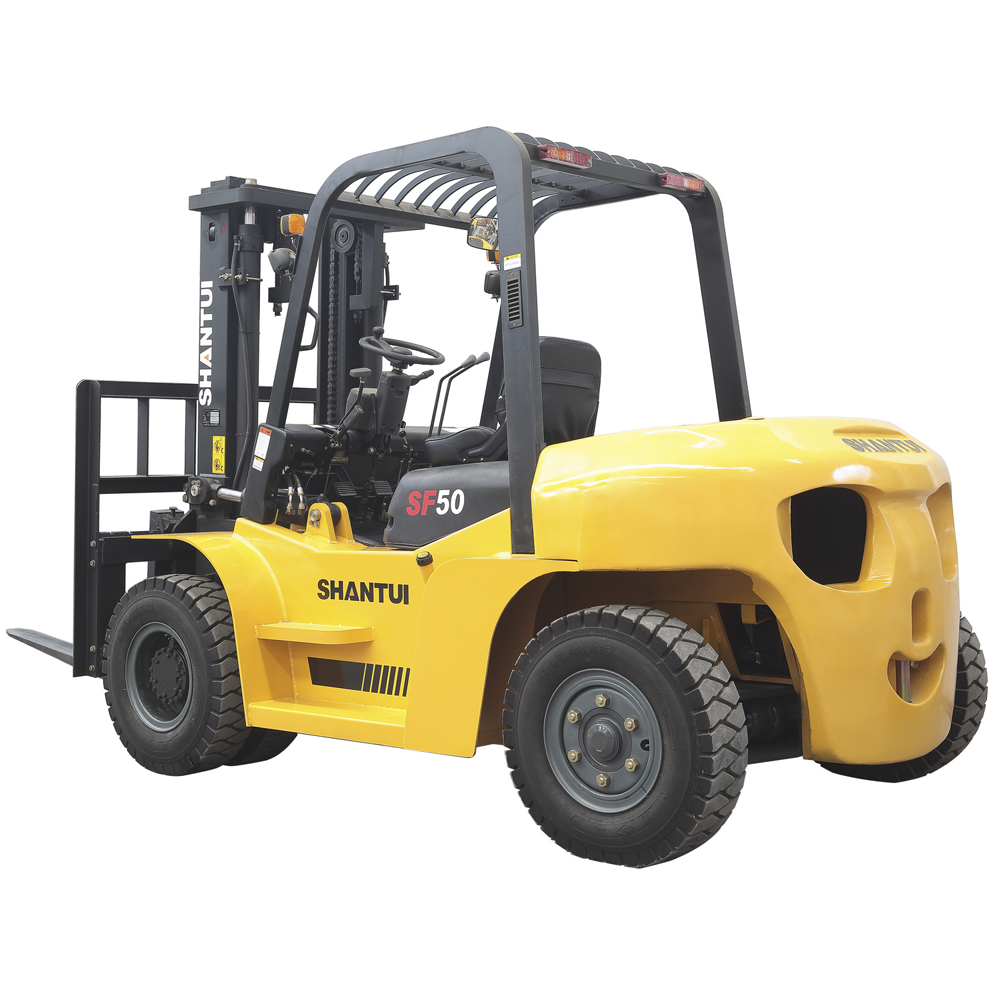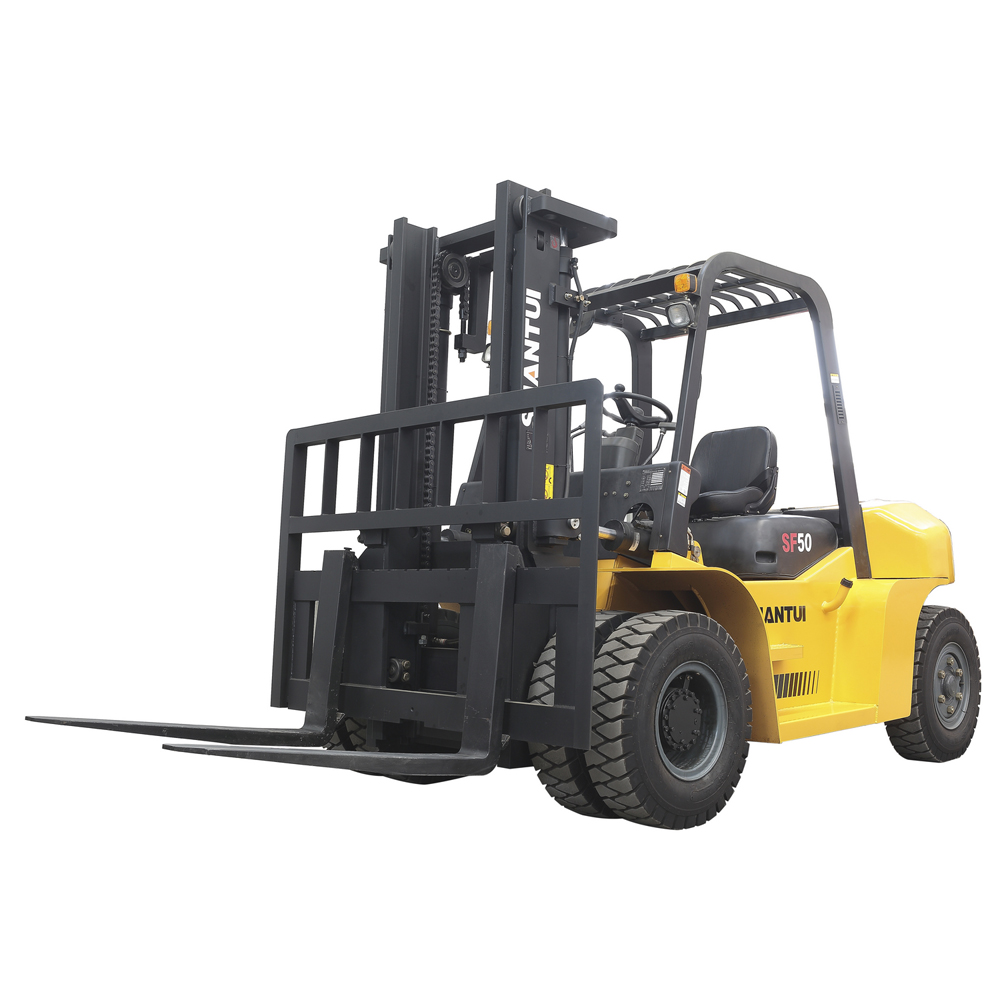 5 Ton Diesel Forklift,5 Ton Forklift,5 Ton Komatsu Forklifts,Mini 5 Ton Forklift
SHANDONG VOLIN HEAVY MACHINERY CO.,LTD. , http://www.shantuimachinery.com