Among many models, I think that the most need to install reversing radar should be the reversing safety problem of large trucks and large trucks. It is more and bigger than all models, and it is also the most problematic type of vehicle because of the reversing process of large trucks. Among them, it is difficult for the owner to see the situation after reversing through the rearview mirror. Therefore, in the process of reversing, it is prone to scraping when they are not careful. This is a minor problem. If it hits people, it would be even worse. In the news on television, the newspaper believes that everyone should have seen a lot of similar accidents. These accidents are very painful for both parties.
I believe you will ask, in the process of reversing, there are generally two people now. One person drives a car and one person commands reversing. This kind of practice is indeed conducive to the reduction of accidents, but the conductor will also have many blind spots. When encountering some special circumstances, when the person in command communicates the meaning of stopping to the driver, the driving driver will make a stop response. This process requires 3-5 seconds of buffering, and this 3-5 seconds is the accident. The most frequent factor, but when you install a parking sensor, you don't need to worry about it. The detection distance of the parking sensor can reach 2.5 meters. Among the 2.5 meters, as long as it appears, the ultrasonic can sense the object. An alarm will be issued in a timely manner. The reaction time of large truck drivers will only take 1 second to 2 seconds, which can greatly reduce accidents. It is indeed a guarantee for the reversing safety of large trucks.
I believe that we can understand that from these perspectives, we can clearly see that the risk of reversing a large truck is very large, especially when it is necessary to transport goods to and from the community. The child leaps and jumps. If the big truck driver reverses at this time, he will not notice these aspects. A very large safety accident will occur. Therefore, I think that it is necessary for everyone to install a parking sensor.
Not only is the price very affordable, it is very convenient when it is used. It is necessary to mount the probe on the car and then it can be used. It is no exaggeration to say that a large truck equipped with a parking sensor, a driver is also Dare to reverse the car, it is also very safe, so here to ask the big truck driver, buy a reversing radar, this is indeed the best choice for your safety and security.
1.Material:A380 A360 ADC12
2.Model:As client requirement
3.R&D: 30 engineers,Pro/E, UG 3D pattern design, Auto CAD, Solid works, Mold Flow etc
4.Tooling development,OEM&ODM supplier
5.Quality Certification: ISO9001:2008, TS16949
6.Inspection: DCC CMM, Spectrum analyzer, Hardness Tester, X-ray, Salt-fog tester, Metallographic microscope.
Our service:
Die Casting Mold Tooling design
Tooling fabrication
Die casting
Precision machining
Different finish: plating, painting
Assembling
CNC, EDM,Milling, Grinding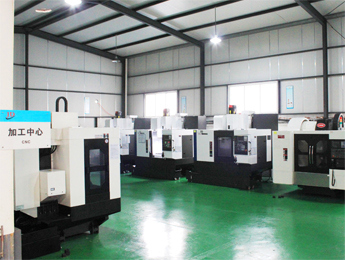 Our advantage:
The top professional technical in Die Casting Molds
More than 20years experience
The good stuff supply good quality
The perfect management system
Have good cooperation with some world 's largest fortune 500 companies.
Superior quality,efficiency and professional service is our business principles and we want to get nice business with you.
Aluminum Die Casting Moulds
Die Casting Mold,Aluminum Die Casting Mould,Aluminum Alloy Die Casting Mold,High Pressure Casting Mold
Ningbo WEIBO Molding&Machine Co.,Ltd. , https://www.diecasting-manufacturers.com