Certification:
CE, RoHS, FCC
Customized:
Non-Customized
Power Supply:
AC110V-120V 60Hz
Name:
6L Ultrasonic Cleaner
Transport Package:
Carton Box
VEVOR JPS-30A 6L Dental Ultrasonic Cleaner Jewelry Ultrasonic Cleaner


Model no.JPS-30A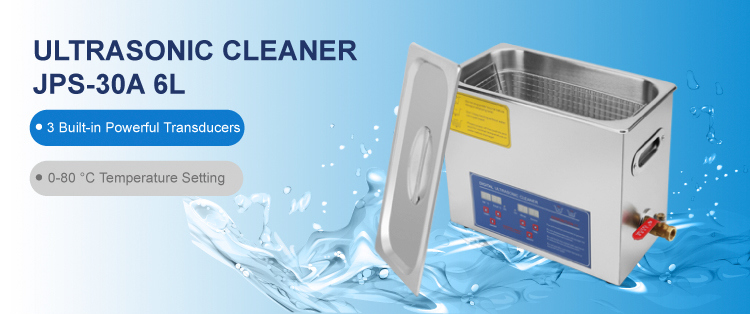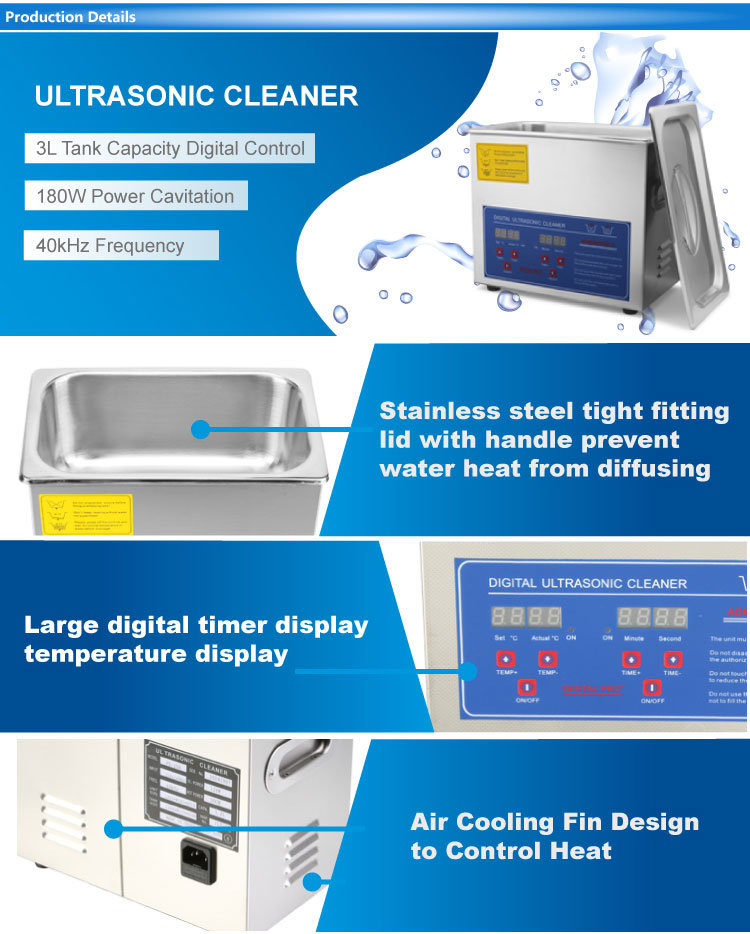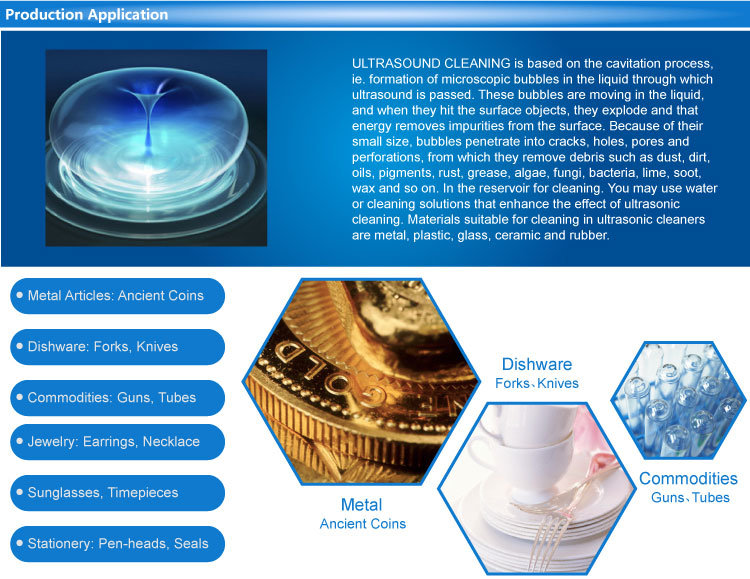 The ultrasonic cleaner is a microprocessor-controlled device that uses ultrasonic or high frequency sound waves to clean jewelry and other delicate items. Ultrasonic cleaning is based on the cavitation effect caused by high frequency ultrasonic wave vibration signals in fluid. Microscopic bubbles that expand and rapidly collapse cause cavitation, which creates an effective cleaning action on the surface of object being cleaned. Additionally, the bubbles are small enough to penetrate even microscopic crevices, cleaning them thoroughly and consistently.
High efficiency saves cleaning solvent, thermal energy, work place and labor!
Eight sets of built-in powerful transducers can strengthen the ultrasonic power and make superior cleaning outcome. It is utilization of digital program in ultrasonic cleaner to control the unit, according to the quantity and condition of the items to be cleaned to choose a working cycle time. As a result, it is more convenient and efficient than hand wash, steam cleaners, high pressure water jet cleaning or other machines.
Advanced Brushed Stainless Steel Cleaning Tank to avoid corrosion water stain and keep the tank looking always new.
(In comparison, the common stainless steel cleaning tanks will be dirty yellow corrosion water stain on the surface after a long time of using, and it's hard to be removed.)
  
 
Durable stainless steel construction.

Ultrasonic cleaning and heating can work at the same time.

High efficiency cleaning for teeny blot particles.

Perfect for cleaning the longhole, finedraw and shelter of piece part or workpiece, no need to touch cleaning fluid by your hands.

Large digital timer and temperature display

 for precise wash time and temperature control.

CE, FCC and RoHS Approved.

Built-in Powerful Transducer

 can strengthen the ultrasonic power and make superior cleaning outcome

Stainless steel cleaning basket for cleaning some small objects which need less friction, it can reduce the friction between the small objects and the tank.

Stainless steel tight fitting lid with handle to prevent water heat from diffusing.

Drains with Flow Control Valve for easy cleaning and rinsing

Skidproof rubber feet.

Use only tap water for general cleaning, you also can add about 5-10 ML of detergent into water to enhance wash result when needed.

Save cleaning solvent, thermal energy, work place and labor.
Tank Material: Stainless Steel SUS304

Heating Power: 50W

Ultrasonic Power: 60W

Frequency: 40kHz

Power Supply: AC110V-120V 60Hz

Tank Capacity: 10 LÂ (2 1/2 gallon)

Time Setting: 1Â - 30 minutes (LED Digital Display)

Temperature Setting: 0-80 degrees Celsius

Transducer Quantity: 2Â set
1 x Ultrasonic Cleaner

1 x Cleaning Basket

1 x Instruction Manual
 
Application
Professional Use:
Medical and Dental Clinics, Tattoo Shops, Scientific Labs and Golf Clubs.
Jewelers, Opticians, Watchmakers, Antique Dealers and Electronics Workshops etc.
Personal or Home Use:
Jewelry: Earrings, Necklace, Rings, Bracelets and Diamonds.
Glasses and Timepieces: Glasses, Sunglasses, Optical Lenses, Contact Lens Accessories, Watch Chains and Waterproof Watches.
Commodities: Tattoo Guns and Tubes, Electric Shaver Heads, Razor Blades, Dentures, Combs and Toothbrushes.
Stationery: Pen-heads, Printer-heads, Inkjet Cartridges and Seals.
Metal Articles: Ancient Coins, Badges, Valves, Machine Nozzles, Electronics Components and Mechanical Parts.
Metal Dishware: Forks, Knives, Spoons and Other Small Silverwares etc.
 
 
Packaging &Â Shipping;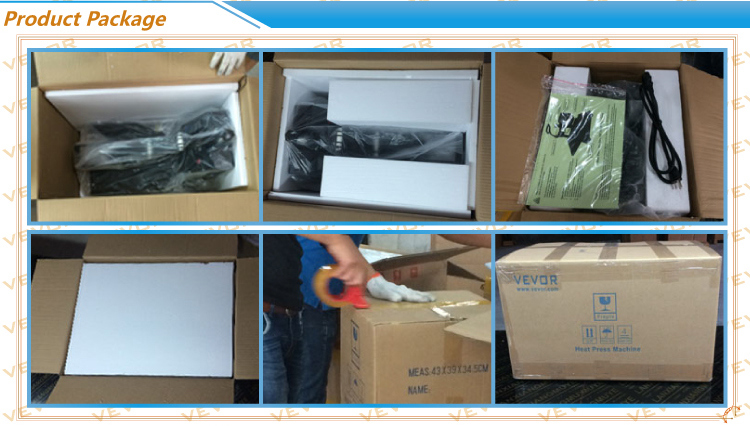 contact us :
Jessica

 

 

 

 

 

 

 

 

 


Vevor Machinery Equipment Co., Ltd

 

 

 

 

 


Add.:Floor 2,#10 No.11 ,Lianxi Rd.,Huangdu town Jiading district ,Shanghai ,China

 

 
TEL:86-(0)21-59556926Â Â Â Fax: 86-(0)21-
59556926
 
URL :http://www.vevor.com
Rail Cutting Machine offered comprise precise dual axis straight line rails that are available in transverse direction as well as bead ball screw transmission for precision working support. Further, the advanced machine design provides for superior working stability and high cutting quality. Some of its features include modular design so as to provide for stable and high precision working; provide support for any planar figure cutting; meet demands of single/large scale component cutting; suitable for applications like agricultural machinery, construction machinery, railway manufacturing and others.
Rail Cutting Machine
Rail Cutting Wheel,Rail Cutting Machine,Abrasive Rail Saw,Abrasive Rail Cutting Machine
Shenyang Lubang Railway Maintenance Machinery Co.,Ltd. , https://www.srmfrailwayequip.com